Tetragonolobus purpureus
Asparagus Pea
Synonym: Lotus tetragonolobus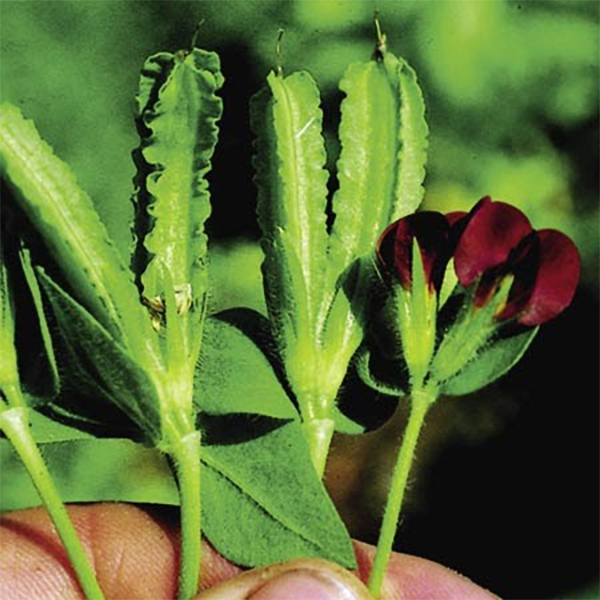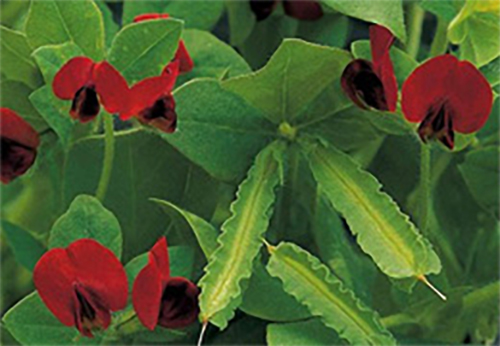 Soil: moderately-fertile, well-drained soil
Sow: April – May
Harvest: June – August
Lighting Conditions: Full Sun
Soil Type: Clay, Chalk, Sand, Loam
Soil Acidity: Alkaline, Neutral, Acid
Moisture: Well-drained
Height 1½ft (45cm)
Growing Instructions: Sow direct outside under cloches from late spring into a sunny spot with free-draining soil, spacing seeds 5cm apart in shallow drills about 1.5cm deep. Cover seedlings with netting in the early stages to protect from birds, and protect from slugs. To cook, just top and tail the pods and steam or lightly boil. Pick regularly to ensure continuous cropping. Large pods tend to become stringy and fibrous.
A low-growing ground cover plant with gorgeous maroon flowers. These are followed by a prolific crop of unusual winged pods, which should be picked young, at about 2.5cm long and eaten whole: they have a delicate flavour similar to asparagus. Allow plants to scramble prettily over the edges of your veg beds or support with twiggy pea sticks.
You will probably find more references to this plant in your gardening library referring to its use as an ornamental than to its use as a vegetable. Yet it is as an orthodox, no gimmicks, eat-with-the-Sunday-roast veg. we offer it here. Picked young and tender (2-3cm long), the peculiar winged, four-angled, square pods when lightly cooked whole have a unique flavour said to resemble, as the name implies, asparagus. They can also be eaten raw in salads, fried in butter, stir-fried or added to soups and stews. The seeds can be eaten like peas or roasted and used as coffee. Start under glass or sow direct where they are to grow, spacing the plants 30cm or so apart. Twiggy pea-sticks appreciated. The plant is very ornamental and its very pretty flowers of an unusual shade of a fine darkish, brownish purple-red will be much appreciated in the flower garden.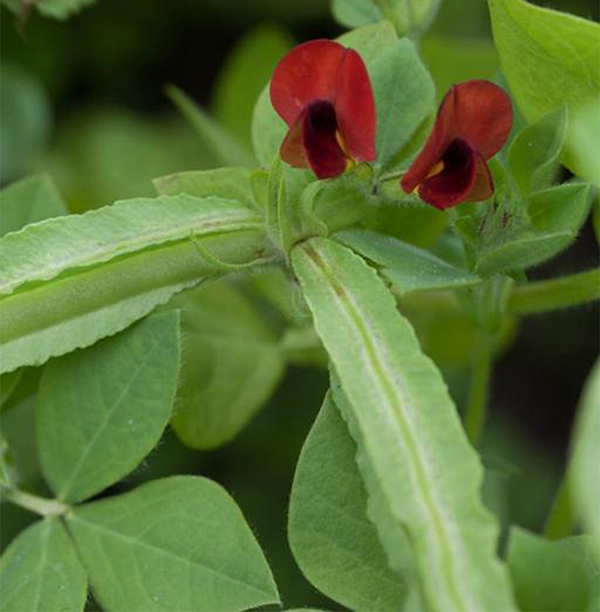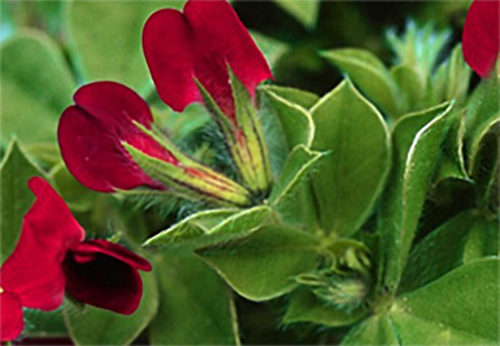 This page is sponsored by
Somerset Samphire

Do you want to grow your own ?