Salicornia Europea
Marsh Samphire
Family Amaranthaceae
Synonym: Samphire Grass, Glasswort, Sea grass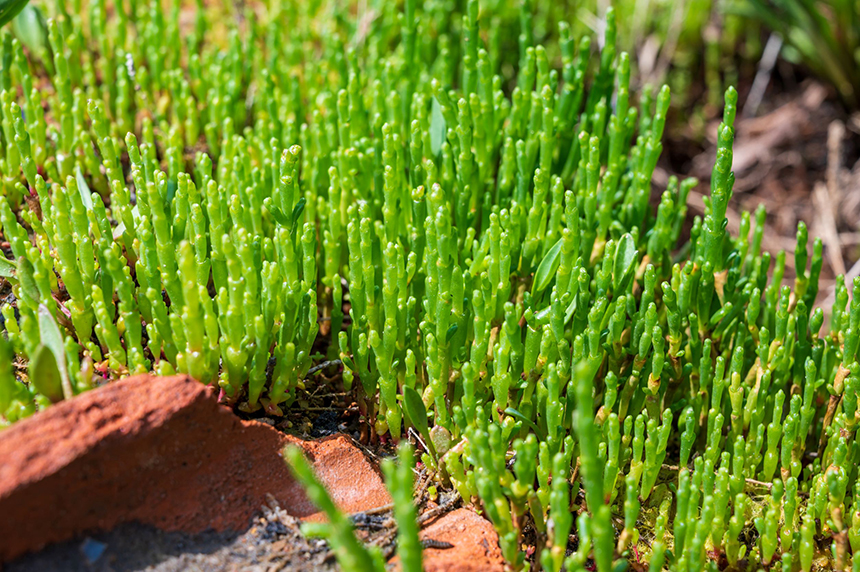 Samphire growing outside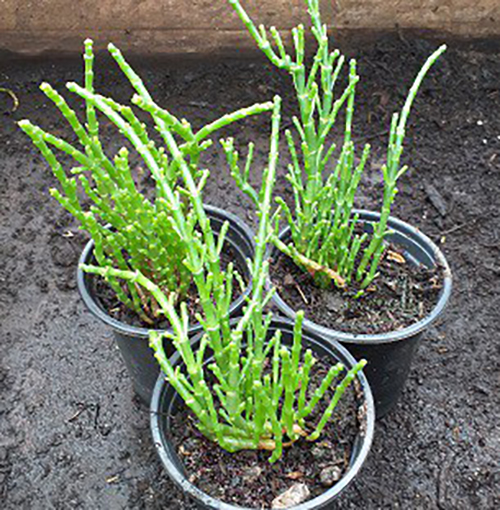 Cultivated ready to pot on 9cm pots
Marsh Samphire is a perennial succulent that grows on salt marshes and estuaries. It is a Halophyte meaning it thrives in salty conditions and this makes it so delicious with all types of seafood and as a vegetable in its own right.
Flowers: Samphire if it flowers it is insignificant and will then run to seed
Aspect: Sunny exposed position it is a coastal plant so normally in full sun
Soil Type: Sandy or Loam is fine but needs either watering with Seasalt and water mixture or growing on a Sea Marsh Estuary
Height & Spread: 6 to 8 inches spread can be up to 3 feet
Perennial : Perennial but needs protection below -3 degrees celsius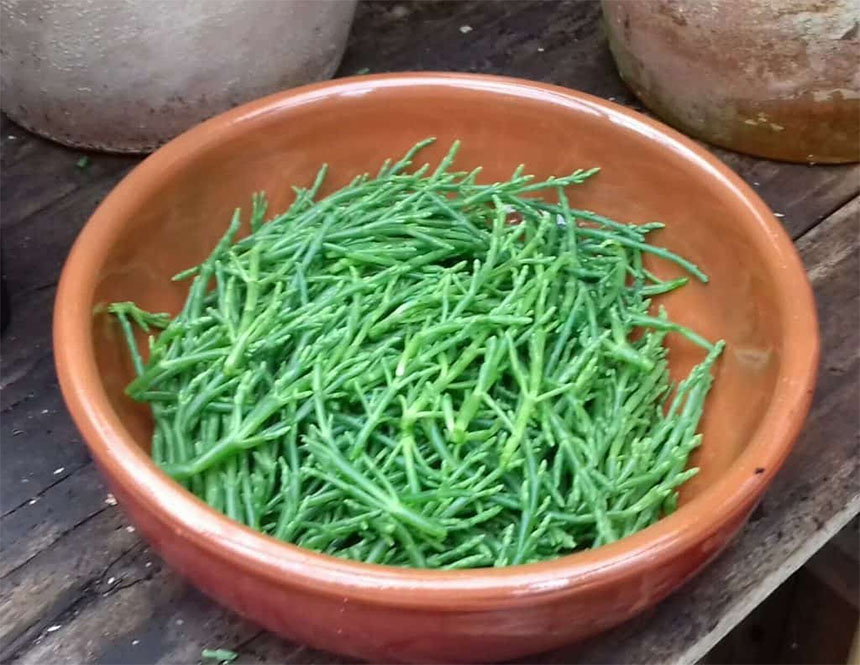 Samphire (Salicornia Europaea) is one of the on trend vegetables these days being featured on fine dining menus and heralded by Chefs and on television on Masterchef and the Great British Menu.
Delicious Steamed or Sauted its the perfect accompaniment to all seafood dishes.
Growing wild on salt water estuaries it is only available for a few weeks of the year and harvesting is by foraging and its collection highly regulated.
Now you can grow it in your own at garden.
This page is sponsored by
Somerset Samphire

Do you want to grow your own ?