.

Caltha palustris
Marsh Marigold/Kingcup

BUTTERCUP FAMILY , RANUNCULACEAE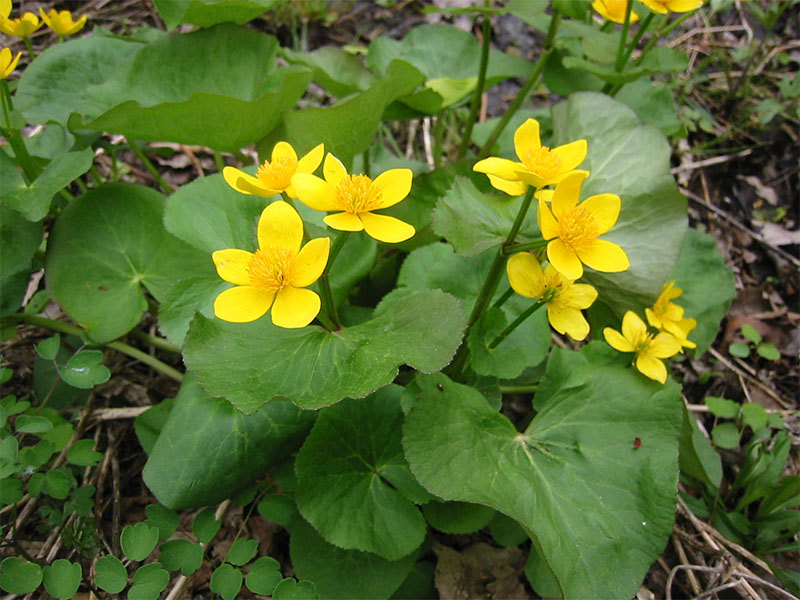 .
A perennial, hairless plant, with a branched stout hollow stem forming clumps and patches in marshes, wet fields, ditches and wet woods.  
Widespread but less common a formerly because the drainage of wetlands and modern methods of cultivation causing the disappearance of old meadows.
The plant is poisonous and will be avoided by grazing animals.
Plants in mountainous areas are small and the stem can sometimes root, they will flower later.
Gardeners grow orange and double flower varieties.
.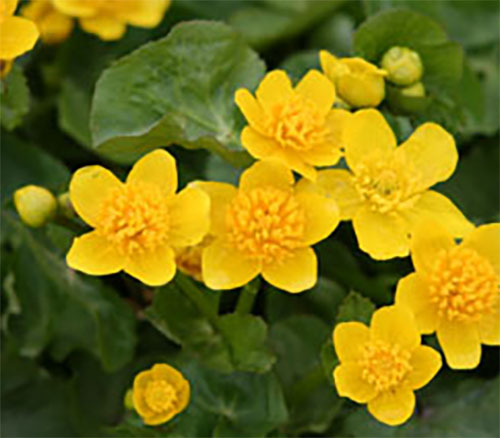 ID FACT FILE:
HEIGHT:-
20 -50 cm
FLOWERS:

Golder yellow shiny, 2-5 cm across, with 5 sepals resembling petals and many yellow stamens
LEAVES:
Kidney to heart shape, up to 10cm across, dark green, the margins with neat,round teath
FRUITS:
Group of  5-15 several seeded ,beaked fruits 10-18 mm long.
LOOKALIKES:
The buttercups have distinct sepals and petals, with single seeded fruits.

.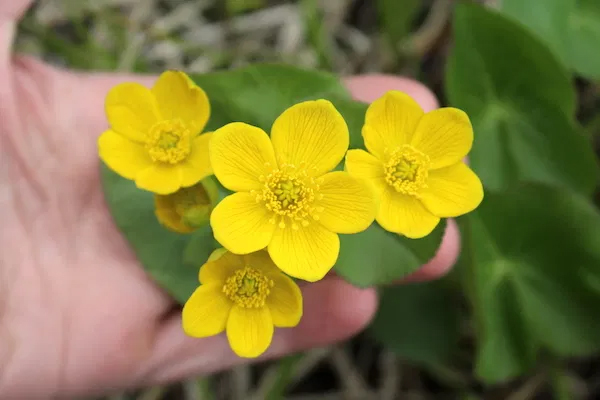 Flowers

.
Cultivated Varieties


Thanks to John Akeroyd and Collins Field Guide to Wild Flowers

.
This page sponsored by:-
The Water Margins Plant Nursery 

.
Do you want to grow your own ?
.